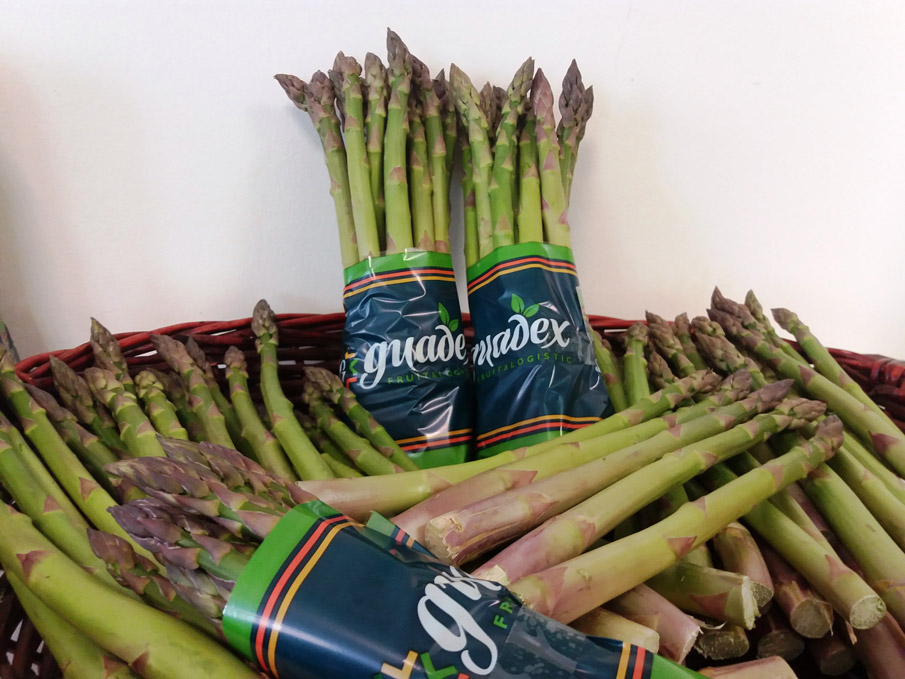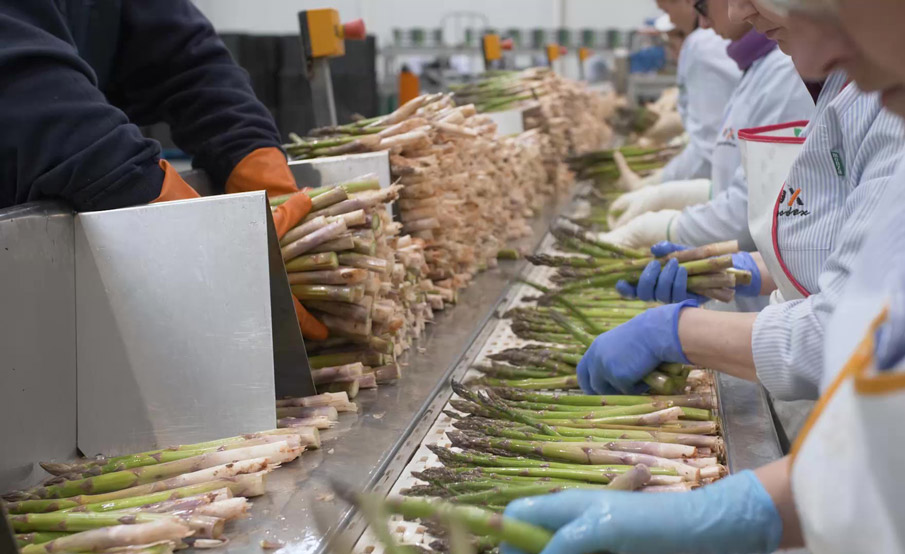 Guadex produces, processes and markets fresh green asparagus almost all year round. We start in January and produce until May, and again in September and October.
We have a modern infrastructure and qualified staff that allow us to comply with international quality standards, which permits us to export a significant volume of our production.
High quality asparagus that has various packaging formats according to the needs of our customers.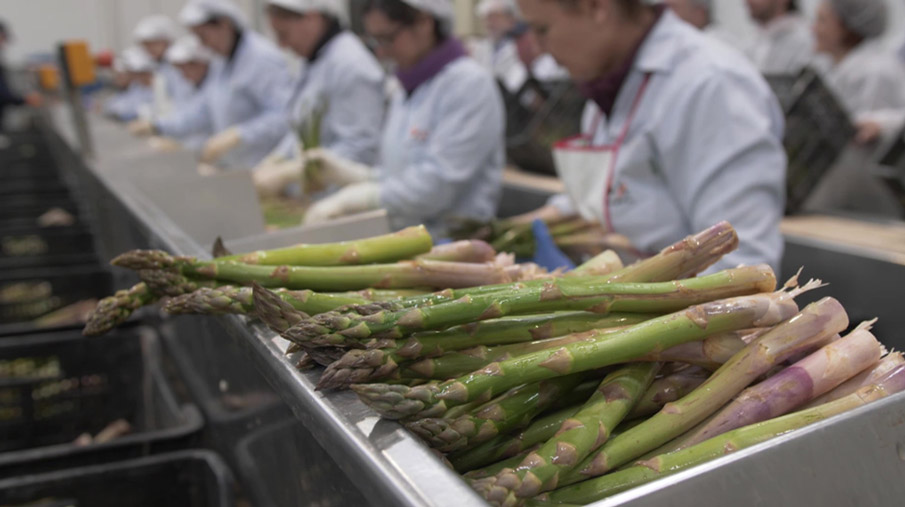 SAT GUADEX, S.L.
Ctra Palma del Río - Fte Palmera Km 2,5
14700 Palma del Río (Córdoba) ESPAÑA
T: +34 957 710 484
F: +34 957 643 094