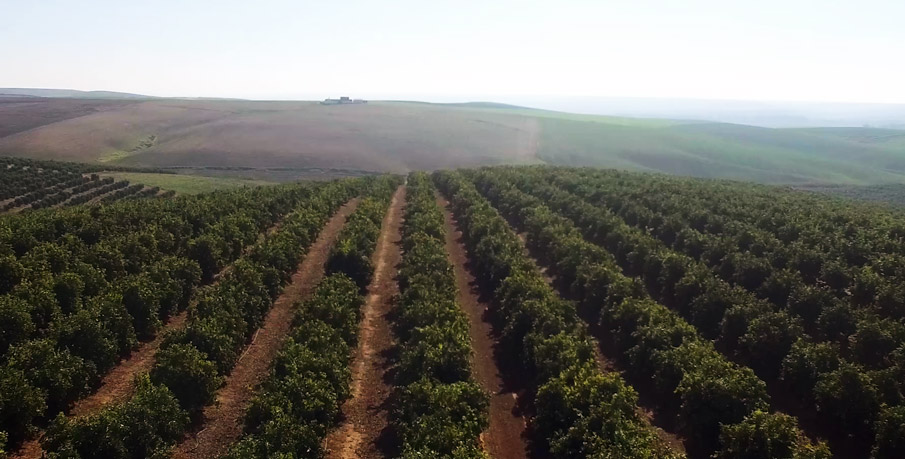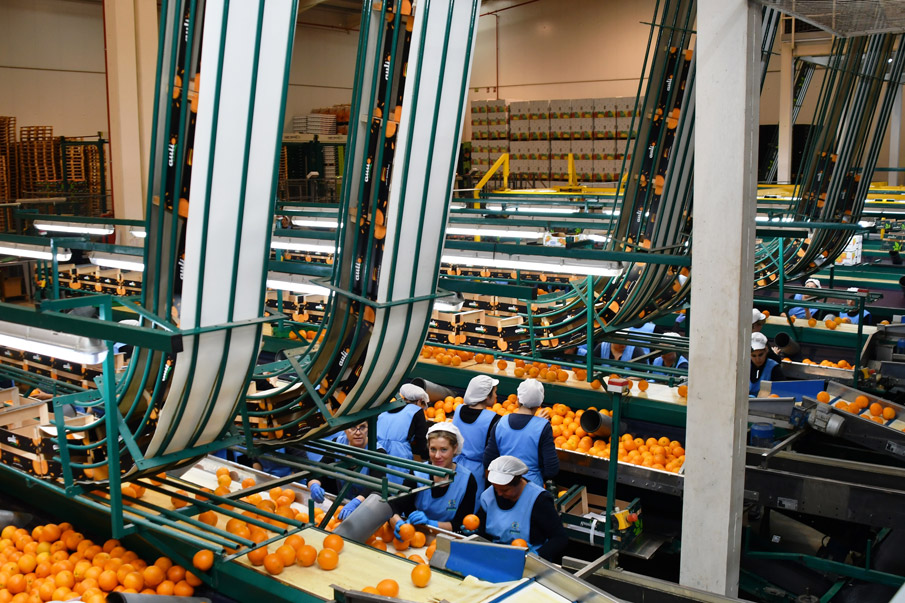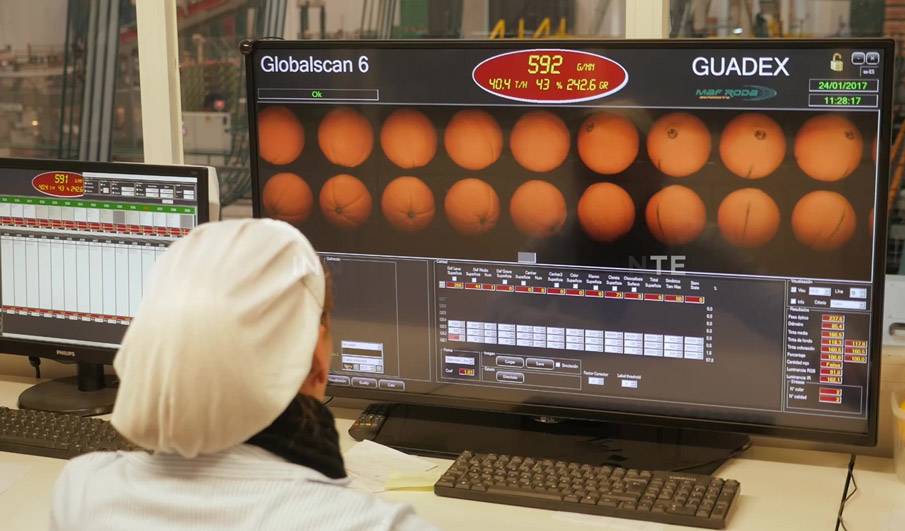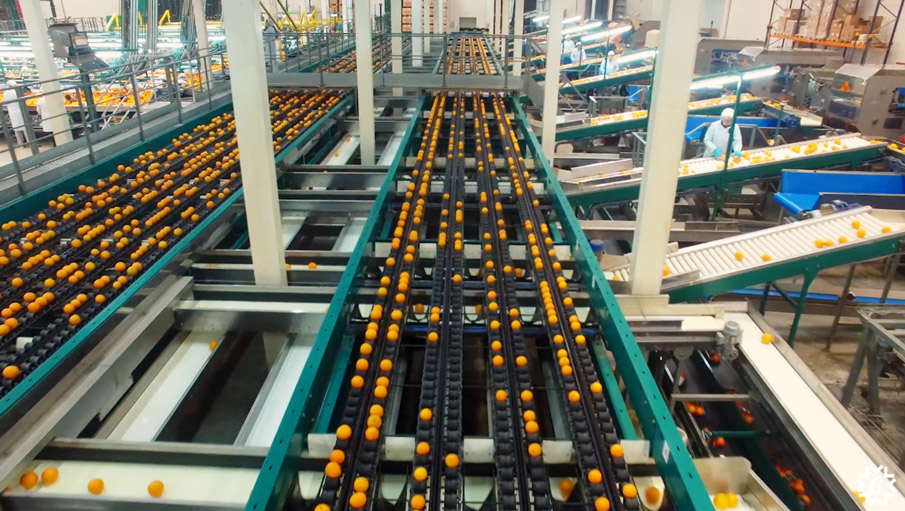 Group of Producers,
Standardizers and marketers
of fruit and vegetable
Guadex was founded in 1988 in Palma del Río (Córdoba – SPAIN). That extensive experience places it as one of the leading companies in its sector.
Guadex started with asparagus but soon specialized in citrus fruits and recently added watermelon to its range of products.
MORE THAN 2,500 HECTARES OF CROP IN THE GUADALQUIVIR VALLEY
Where excellent soil is combined with an ideal climate and where any highly competitive crop can be produced, both in quality and in earliness.
MORE THAN 30 YEARS OF ACTIVITY
The company has been growing and expanding its facilities, currently having a 23,000 m2 fruit and vegetable center on an 80,000 m2 area.
Equipped with modern and innovative technology combined with a refrigeration installation with a capacity of 30,000m3 with 4 fast pre-cooling tunnels and processing lines of up to 40,000 Kg / hour.
One of the keys to the success of Guadex is the high percentage of exports. From its production center, Guadex exports to more than 20 countries and has managed to position itself in the Asian market.
A very demanding market, but Guadex's production capacity and facilities guarantee quality and optimal shipping conditions. SAT GUADEX, S.L.
Ctra Palma del Río - Fte Palmera Km 2,5
14700 Palma del Río (Córdoba) ESPAÑA
T: +34 957 710 484
F: +34 957 643 094